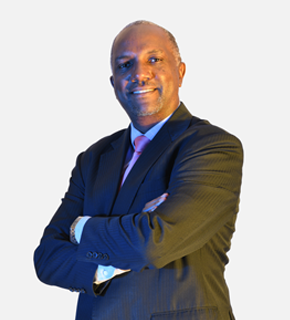 Jeremy I. Ngunze
Group Director, Corporate Development and Regional Business
Mr. Ngunze has wide experience in banking having worked with the Standard Chartered Bank for 18 years where he held various top management positions in Africa and Asia and is currently the Group Director, Corporate Development and Regional. He holds an MBA in Financial Management (University of Wales and Manchester Business School) and a Bachelor of Commerce Degree from the University of Nairobi.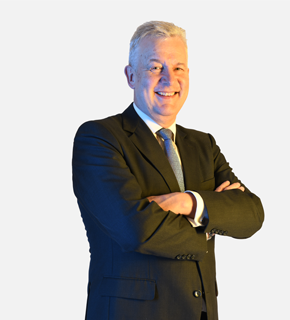 Alan Dodd
Group Director, Asset Finance and Business Solutions
Mr. Dodd has extensive regional and international banking experience covering East and Southern Africa, Middle East and Asia. He is a Director of several other companies and previously served as Executive Director, Corporate at Standard Chartered Bank Kenya Ltd. Mr. Dodd holds a BA (Hons) degree in Economics from University of Portsmouth, UK and is a member of the Institute of Financial Services, UK. He joined the NIC Group in January 2006 as Director, Corporate Banking, and was appointed to the Board as Executive Director on 22nd February 2006.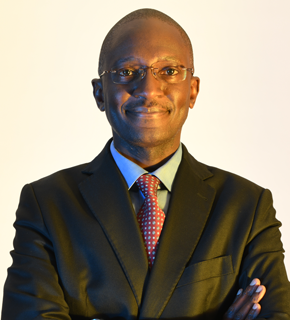 David Abwoga
Group Director, Finance & Strategy
Mr. Abwoga has over 25 years regional experience in Audit, Operations and Finance, having worked for several years in various executive management positions at Citibank N.A., Marshalls (E.A.) Ltd. and Deloitte, the last three of which have been as Director, Finance and Strategy at NIC Bank. Mr. Abwoga holds a BA degree in Economics from Moi University and an MBA, Strategic Management from the University of Nairobi. He is also a Certified Public Accountant, CPA (K) and Certified Public Secretary, CPS (K) in Kenya. He joined the Board on 21st March 2018.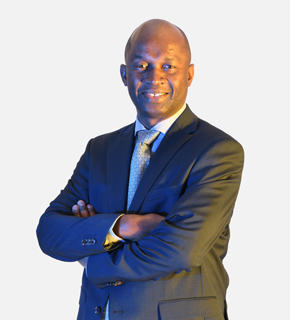 John Okulo
Group Director, Corporate Banking
Mr. John Okulo has served as the Chief Commercial Officer at CBA Kenya since 2018, after joining the CBA Group as General Manager Corporate and Transactional Banking in July 2016. His experience in the regional banking industry is broad, having held various positions in the region's top industry players. Mr. Okulo has previously worked as the Managing Director NC Bank Uganda, MD Designate for NC Bank Uganda while the bank set-up in the country, Head of Corporate and Investment Banking for Stanbic Bank Uganda, Head of Corporate Banking Kenya and Industry Head, Corporate Banking at Barclays Bank Kenya, Head of Trade Products (East Africa) at Citibank N A, Kenya, Trade Products Manager at Citibank N A, and Management Trainee at Standard Chartered Bank. A timeline spanning over 22 years. He holds an MSc in Economics from the University of Gdansk, is a Certified Documentary Credit Specialist IFS, UK and a Credit Professional Omega.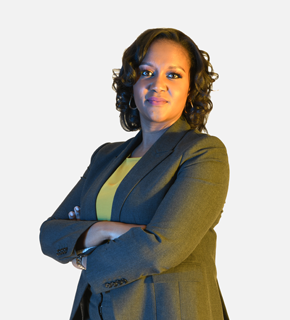 Rosalind Gichuru
Group Director, Marketing, Communication and Citizenship
Ms. Gichuru holds an MBA from Northeastern University, Boston, USA and a Bachelor of Commerce degree from McMaster University, Hamilton, Ontario, Canada. She is also a Certified Executive Coach by the Academy of Executive Coaching, United Kingdom. Rosalind is a seasoned Marketing and Communications leader with 19 years' experience having started her career in the US where she held various brand roles for the US market (Duracell and Oral-B Braun) working for The Gillette Company. She then worked for The Coca-Cola Company in various roles in Sub-Saharan Africa including South Africa, Mozambique and Eastern Africa. Before joining NIC Group, she was the Strategic Marketing Manager for the Coca-Cola brand for Coca-Cola's Central, East and West Africa Business Unit where she provided strategic marketing leadership and direction for the brand CocaColaTM across 39 African markets. Rosalind transitioned from the FMCG sector to Banking and Financial Services in February 2014 when she joined NIC.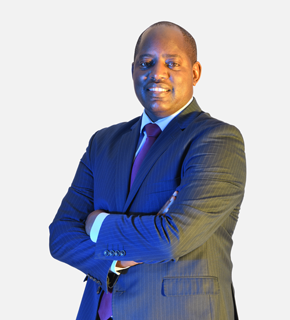 Michael Wachira
Group Director, Global Markets
Mr. Wachira was previously the Group Head of Treasury at CBA, handling Markets, Asset and Liability Management, as well as the financial institution's businesses. Prior to joining CBA Mr. Wachira worked at Equity Bank, Kenya as Director, Treasury and in various Trading and Sales roles at Fortis Bank Group, Belgium and Cargill Financial Markets in London and Turkey. He holds a BSc (Hons) Economics Degree from the University of Buckingham and an MSc Investment Management Degree from City University's Cass Business School, UK.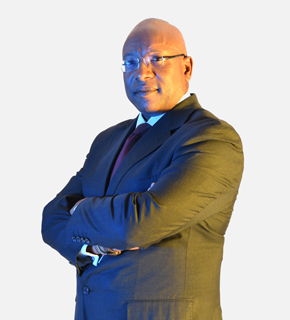 James Mugo
Group Director, Strategy and Integration Management
Mr. Mugo is the Group Director of Strategy and Integration Management at NCBA, a position he took up after serving as the Group Chief Finance Officer for CBA where he had responsibility for the group's financial performance and strategic development and management. He holds an MBA in Strategic Management from United States International University (USIU), Nairobi Campus, as well as a Bachelor of Commerce (Banking & Finance) from Kenyatta University. He is a member of Institute of Certified Public Accountants of Kenya. Mr. Mugo has over 16 years' experience in Finance, Strategy and Commercial Finance, having worked with East African Breweries Limited for 5 years, where he held various top management positions, and Safaricom Limited. He is an Alumnus of Strathmore Business School & IESE (Instituto de Estudios Superiores de la Empresa) Business School, having taken their one year Executive Management Course, the Advanced Management Program (AMP) and Darden Business School, University of Virginia, USA. Mr. Mugo also holds directorships in Monjo Holdings Ltd, Metrius (K) Ltd, Chalbi Court Management Ltd, Safarimate Ltd, Amerucans Ltd and Beyond Business Basics Ltd.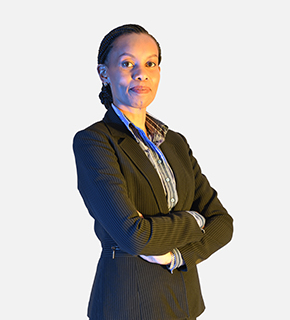 Irene Kamau
Group Director, Culture and Change
Ms. Kamau is the Group Director or Culture and Change at NCBA. She was previously the head of Human Resources at CBA. She was responsible for the overall development and implementation of strategies that ensure effective human capital management for the Group. Ms. Kamau is mainly charged with the responsibility of designing and managing the organisation development process, which addresses issues such as succession planning, workforce development, employee retention, organisation design and change management. Prior to joining CBA, Ms. Kamau worked in various Human Resource Management capacities at Barclays Bank where she served for 6 years in senior roles covering the East & West Africa region, and prior to that at Caltex Oil Limited and Diamond Trust Bank of Kenya in HR management roles. Ms. Kamau holds a Bachelor of Education degree from Kenyatta University, an Advanced Management Program qualification form SBS/IESE business schools, a Higher National Diploma in Human Resource Management from IHRM and a diploma in Executive Coaching from AoEC.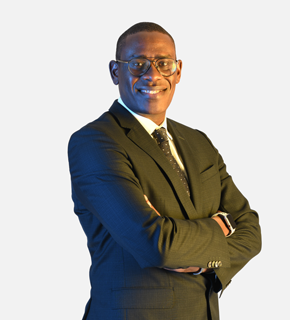 Eric Muriuki Njagi
Group Director, Digital Business
Eric Muriuki previously held the position of General Manager of New Business Ventures at CBA Group since 2011. Mr. Njagi has been a key member of the CBA Group team since 2007 when he joined as a Business Development Manager, a position he held up to 2009. He then served as the Head of Enterprise Programmes Management until he moved into his current role in 2011. Mr. Njagi has extensive regional experience in the banking industry dating back to 1999. Prior to joining the CBA Group, Mr. Njagi was the Head of Business Change Management at the Co-operative Bank of Kenya. He also worked as a Business Systems Manager and an Information Technology Officer at Citibank N.A. He holds a BSc in Mathematics and Computer Science from the Jomo Kenyatta University of Agriculture and Technology (JKUAT), a Master of Business Strategy from Strathmore Business School. He is also a member of the Institute for the Management of Information Systems (IMIS), a Certified Information Systems Auditor (CISA) and a Cisco Certified Network Associate (CCNA).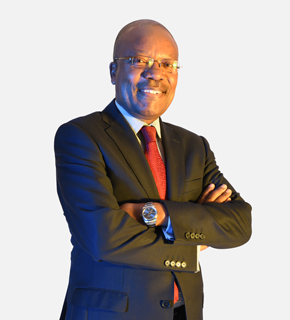 Geoffrey Githinji
Group Director, Technology and Operations
Mr. Githinji is the Group Director, Technology and Operations at NCBA. His previous role as the Group Chief Operating Officer of CBA had him successfully oversee the Group's operations and support functions in Kenya. He is an experienced general management professional with a 30-year career spanning the public service, telecommunications and financial services sectors. Mr. Githinji has previously worked in the Kenya Ministry of Transport and Communications' Directorate of Civil Aviation; Societe Internationale de Telecommunications Aeronautiques (SITA); and Standard Chartered Bank in positions of increasing responsibility in Kenya, East Africa and Africa regional levels before taking on the role at CBA. He holds a Bachelor of Science (Hons) Degree in Electronic and Electrical Engineering; and a Diploma in Industrial Studies from Loughborough University of Technology, UK. Mr. Githinji has attended various executive and leadership programs at distinguished colleges and is an alumnus of INSEAD, France; Templeton College, Oxford University; and Darden Business School, University of Virginia, USA.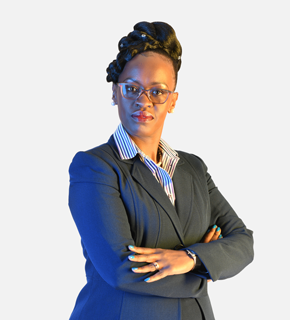 Monicah Kihia
Group Director, Human Resources
Mrs. Kihia holds an MBA (Marketing & Strategic Management) from the University of Nairobi, and Bachelor of Education (Mathematics & Economics) from Egerton University. She is also a Certified Executive Coach by the Academy of Executive Coaching - UK. Prior to joining NIC, she was the Deputy Head of HR for E.A. and Head of Learning & Development for Sub-Saharan Africa at Citi Bank responsible for providing leadership in the human capital and organizational development functions. Prior to this, she held several senior positions in Africa within the Human Resources, Operations and Customer Service functions of Citi Bank having joined in 1990. She joined NIC in July 2014.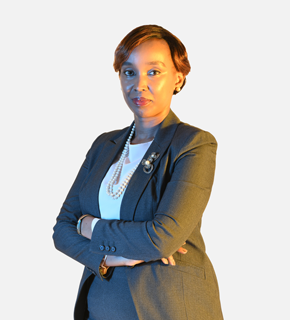 Pauline Ndote
Group Director, Credit Risk Management
Ms. Ndote was previously the Group Head of Credit Risk Management at CBA group. As the Group Director at NCBA she has the overall responsibility for the Group's Credit Risk Management process which includes lending, credit administration, portfolio management and remedial management. Prior to joining CBA, Ms. Ndote worked with Housing Finance Company of Kenya as the Chief Risk Officer and CFCStanbic Bank as Head of Credit. She holds a Bachelor of Commerce Degree with double majors in Accounting and Business Administration & Management from the Daystar University and is an Associate of the Kenya Institute of Bankers.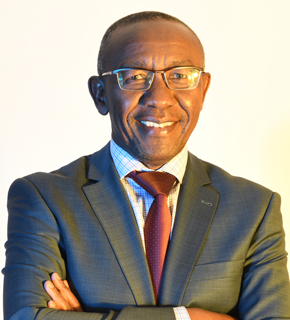 Livingstone Murage
Group Director, Governance & Company Secretary
Mr. Murage has a B.Com (Hons) degree from University of Nairobi and is a Certified Public Accountant and a Certified Public Secretary. He is also a member of ICPAK and ICPSK and has over 30 years' experience in the financial sector. He previously worked for Pricewaterhouse Coopers and Mobil Oil, before joining the Mercantile Finance Company in 1986. In 1990, he was part of the team that led to the formation of The African Mercantile Banking Company Limited (AMBank) and was subsequently involved in its merger with National Industrial Credit Bank in 1997. After the merger, he held several senior leadership positions including Head of Treasury, Head of Operations, Head of Human Resources and Head of Finance and Administration. In 1999, he was appointed Company Secretary, a position he holds to date.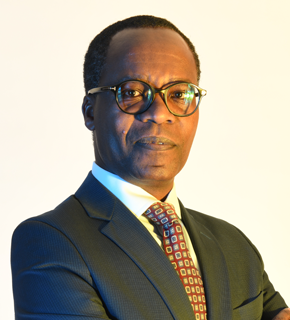 John Gachora
Group Managing Director
Mr. Gachora has several years of experience in executive management positions at various global companies in Corporate and Investment Banking, Structuring and Financial Engineering, Commercial Banking and Financial services. He is a Director of several other companies and previously served as a Managing Director at Bank of America Securities and as Managing Director, Corporate and Investment Banking at Barclays Africa prior to joining the NCBA Group. Mr. Gachora holds Bachelor of Science and Masters in Engineering degrees in Electrical Engineering and Computer Science from the Massachusetts Institute of Technology, USA and an MBA degree from the Wharton School, University of Pennsylvania, USA.